Leslie Bennett MS, CCC-SLP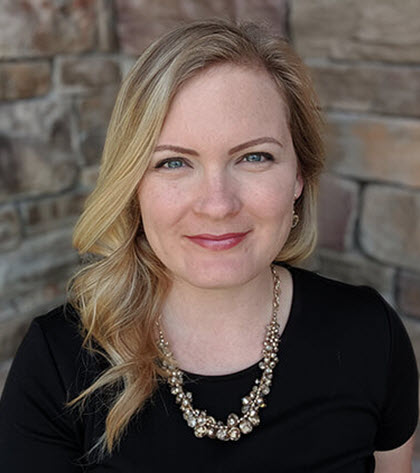 I am an American Speech and Hearing Association certified, California-licensed, speech-language pathologist with training in Orofacial Myofunctional Therapy through the International Association of orofacial Myofunctional Therapy. I have also completed advanced training in orofacial myofunctional therapy through the Myo Masterminds program at the Breathe Institute in Los Angeles, CA. I am also PROMPT trained and have completed Sensory-Motor Feeding Therapy training through Talk Tools.
I have over ten years of experience diagnosing and treating communication and feeding disorders of all types for individuals ranging in age from infancy through adolescence and adulthood.
I began tutoring individuals with communication challenges as an undergraduate student in 2004. I attended graduate school from 2006-2009 and received a master's degree in Communication Disorders.
After graduate school, I worked in public schools during the day and private pediatric outpatient clinics in the afternoons and evenings for about five years.
Following my public-school experience, I have worked exclusively in private outpatient clinics for the past several years. I have had the great privilege of working with and leading multidisciplinary teams of speech, occupational, and physical therapists. I have also provided supervision for speech language pathology clinical fellows, graduate students, and speech-language pathology assistants.
I'm passionate about working with multidisciplinary teams to provide evidence-based, enjoyable, and effective therapy for patients and their families.
When I'm not at work, I can be found singing in my car, watching a favorite show, hiking, baking, or planning my next trip!
Gretchen Bechard M.S.Ed., CCC-SLP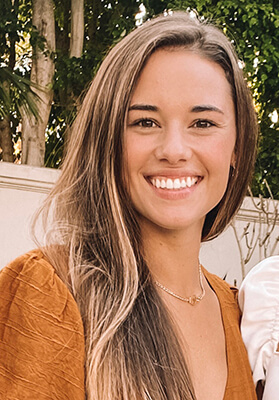 Hi, my name is Gretchen Bechard and I am an ASHA-certified, California and New York licensed speech-language pathologist, with training in Orofacial Myofunctional therapy.
I was born and raised in the small town of Lake George, New York and received my Bachelor of Arts in Psychology from Marist College in Poughkeepsie, New York. While in my bachelor program, I found my passion for speech therapy through working each summer at camp for autistic children as well as through being a preschool teacher. I received my Master of Science in Education in Communication Sciences and Disorders from The College of Saint Rose in Albany, New York.
Following my graduate program, I decided to drop everything and move to the golden state of California, where I currently reside in San Diego county. For the past three years, I have worked primarily in the pediatric outpatient setting. Throughout this time, I have been able to collaborate with multidisciplinary teams of speech, occupational, behavioral and physical therapists, which is my absolute favorite part of the job!
When I am not working you can often find me traveling the world (or back to New York to see family), lounging on the beach with a good book, watching Friends, or hanging out at my local yoga studio!
Dina Deukmajian M.S., CCC-SLP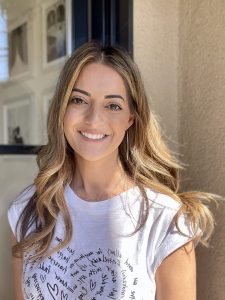 Hi, my name is Dina Deukmajian and I am a California licensed speech-language pathologist, with training in Orofacial Myofunctional therapy.
I was born and raised in Glendale, CA and received my Bachelor's degree in Communicative Disorders at California State University of Los Angeles in 2016. I then received my assistant license (SLPA) which I worked for 8 years before I applied to graduate school. During these years my primary focus was on Early Intervention, working at in-home and in clinical settings. I then received my master's degree in Communication Disorders in August of 2021 at the University of St. Augustine.
Alongside working at Spark Therapy Collective, I also work in a school setting during the day. I have provided speech and language services to a variety of children in the areas of articulation, social skills, and pragmatic language skills. I am very excited to be part of the Spark Therapy Collective Team and be able to collaborate with such a special group.
My family means the world to me; I am a first generation American fluent in Armenian of Western dialect. I love to spend time with my nephews any chance I get. In my free time I enjoy making photo books, doing yoga, and traveling.